The barbeque is blazing and you've finally sussed out how to keep your pool moderately warm.
The cocktail umbrellas might be screaming summer, but after barely surviving another dreary wet spring, the garden is far from it.
Here's 10 must-haves for upping your pool party game this summer!
Inflatable Cactus Drinks Holder – New Look – £13.99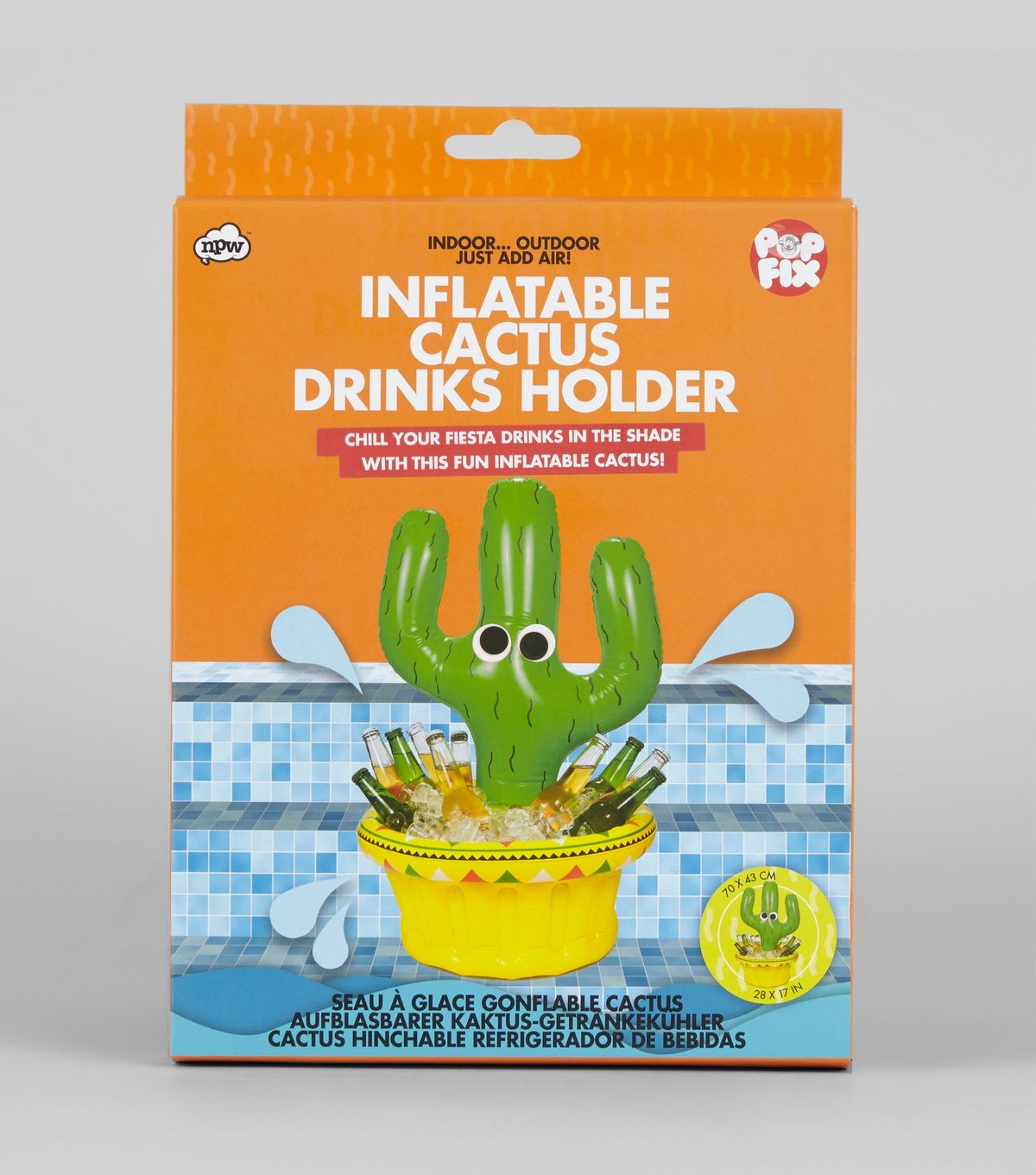 Split drinks suck, and the pool is going to be gross enough without an additional Amaretto fog swirling below the surface. You're hardly going to be doing lengths, but relaxing is far better when it's hands-free.
Flamingo Neon Light – firebox.com – From £24.99

There's no better way to glow up your backyard beach than with a glowing flamingo – or flaminglow if you will. The price might feel a little steep, but I guarantee they'll go down far better than those Christmas lights you've got in the shed.
Smartphone Projector 2.0 – firebox.com – £19.99

The perfect way to keep even the least social guests busy at your party. Had a few too many and not fancy risking a dance? Simply watch the music videos instead, or at least pretend you are anyway.
Festival Pow Wow Music Game – notonthehighstreet.com – £10.50

Sick of charades and too intoxicated to string a sentence? As you perch around its cardboard campfire, this game only requires you to hum the allocated song, and regardless of how badly you perform, you're bound to entertain.
Tropical Beach Blankets – firebox.com – £24.99

Summer is a time for indulgence, and if you're not going to eat your five-a-day, at least sunbathe on it. I'll take three of each!
Naked Marshmallows – nakedmarshmallow.co.uk – From £5.50

Try out the classics or opt for the booze-infused flavours. If you can't trust your friends around a bonfire, try dropping them into some hot chocolate instead.
Underwater Disco Lightshow – firebox.com – £7.99

Perfect for making the freezing cold and sludgy pool water a little more welcoming.
Flamingo Ride On Float – aldi.co.uk – £6.99

So the pool may only be 2 foot deep and 6 foot wide, but you'll never convince me this isn't an essential.
Edible Bubbles – firebox.com – £12.99

The only time you can bite at the sky and not look insane, even when your sober.
Limbo Set – notonthehighstreet.com – £30

The original. The tradition. The classic. Is it even legal to host a garden party without one?